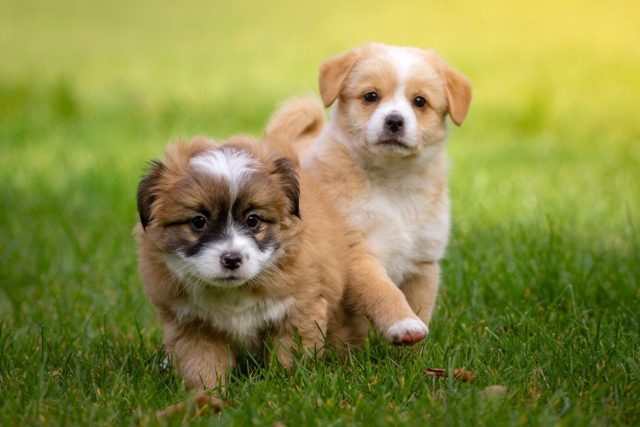 Woman's Dog To Serve As Groom In Her Dream Wedding
Lilly Smartelli is no crazy dog lady
She says people may think she's "insane" when they hear that she wants to marry her dog, Bernie, but Lilly hopes they will stick around to find out exactly why she wants to do it.
Lilly, a former nurse who lives in Phoenix, has always dreamed of a big Italian wedding. All that's missing is the perfect groom—who, unfortunately, she has not been able to find.
The 55-year-old has remained single for many years, having been in only two relationships her whole life. She jokes that the second was merely a half-relationship as the man she was dating "wasn't half the man" she thought he was.
Lilly is also racing against time
She has been diagnosed with pulmonary diffusion defect, a form of pulmonary fibrosis. Her doctors say she only has a few healthy years left.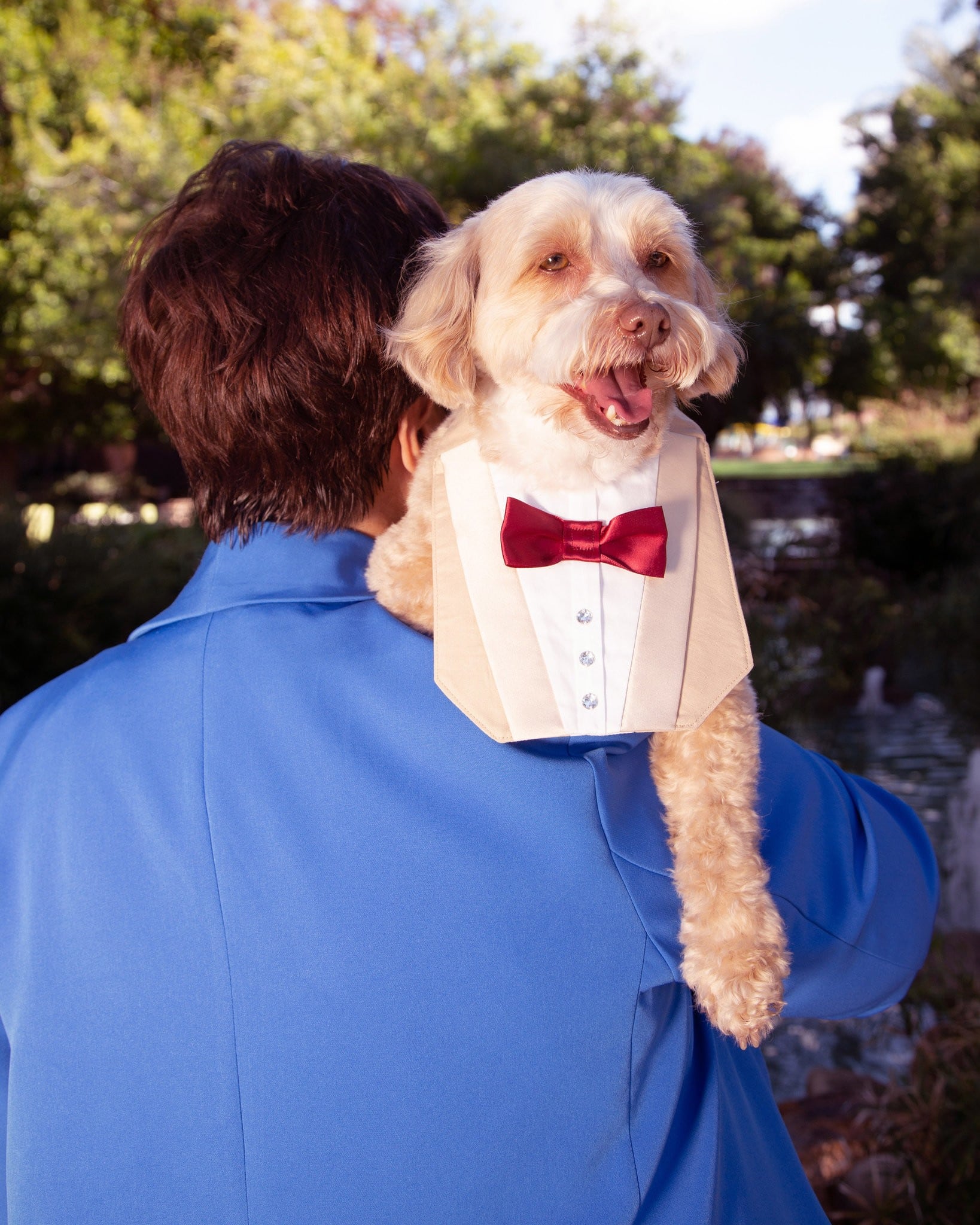 Image credit: The New York Times
Lilly spends most of her time with her two dogs: Bernie, a nine-year-old cocker spaniel-poodle mix, and Spinner, an eight-year-old Shih Tzu-Maltese mix.
She adopted both of them only one week apart from the Humane Society of the Desert in California.
She started toying with the idea of "marrying" Bernie a couple of years ago. While handing over Bernie to a groomer, Lilly remarked that Bernie would make a good groom as he's always by her side and he loves her unconditionally.
The groomer rose to the occasion, adorning Bernie with a blue bow tie and tying a blue ribbon to his collar with a plastic wedding band and engagement ring. The final touch was a cute little note that said, "Marry me."
This inspired Lilly, who realized that she didn't need a man to hold a wedding; she had Bernie, and Spinner could serve as the best man.
Unfortunately, a real ceremony may never take place as Lilly has medical bills to mind. She also has no family and friends who could provide financial support.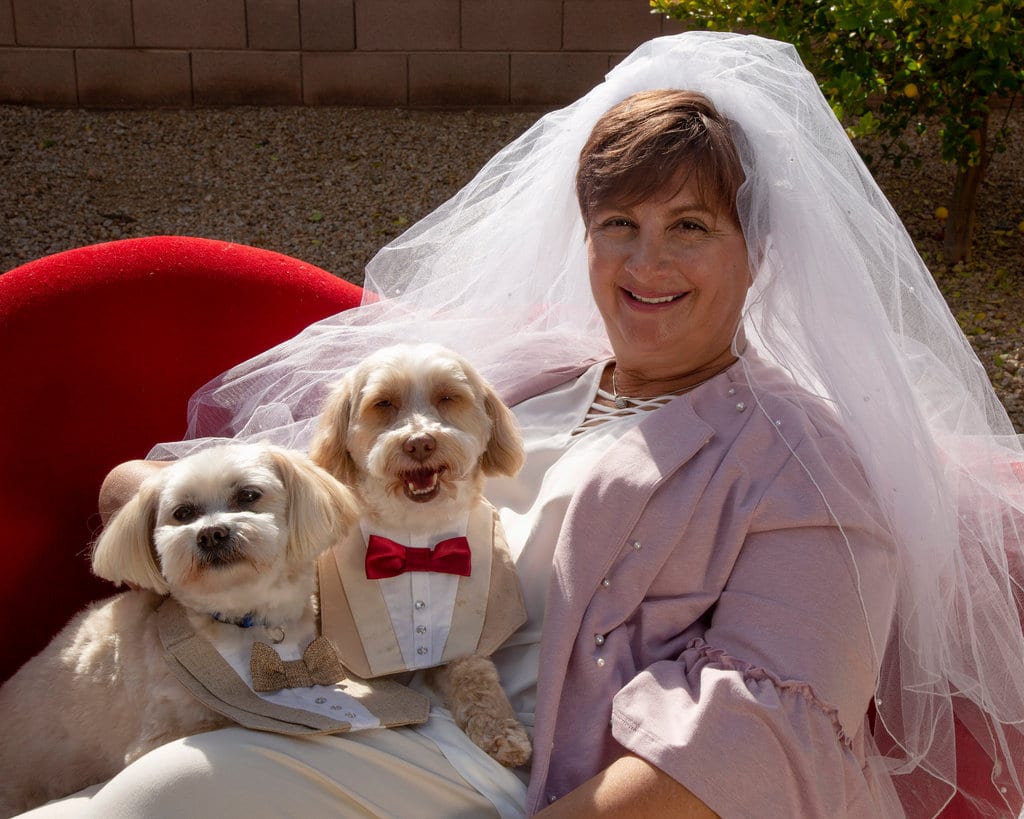 Image credit: The New York Times
She hopes her symbolic marriage to Bernie, if it takes place, would raise awareness of organ-donor organizations and local animal shelters that need funding. Both causes are close to her heart; 12 years ago, she donated a kidney to a childhood friend.
No matter what, however, Lilly is happy with Bernie and Spinner, the two rescue dogs who rescued her "from a life of loneliness."
Thanks to The New York Times for publishing the original story.