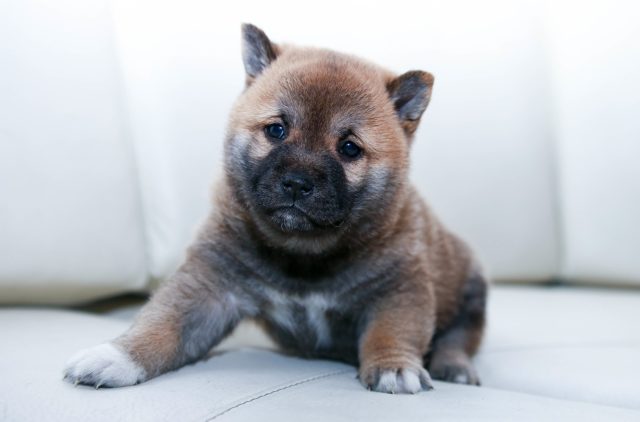 Brushing your dog ventilates their coat! Indeed, grooming your pet dog is an essential step for opting for a healthy life for the most valued member of your family. Undoubtedly, "Fluffy" holds your family together, with her infectious grin in the most challenging situations!
Many of you may have overlooked the importance of grooming your pet dog. It is essential to groom your pet dog for better well-being, dog care that still stands integral for a healthy life! Well, the amount of grooming and dealing with the various aspects of getting the best kits met and matched with your pet dog depends on the coat type. And, of course, you would want a competent person to groom her, right?
While grooming your adorable pet dog may have a broader picture to share, there is more to add for careful handling to get the dog properly groomed. Indeed, you cannot take risks for your lovable friend who understands you smile all with her innocent and captivating dog love! Not to mention the critical approach for getting the process of grooming your pet dog with all those electric clippers and scissors. Indeed, it has to be handled very carefully.
Role of an animal groomer
As the descriptive job name makes it clear, an animal groomer is responsible for grooming the animals. You would want to know about a dog groomer, indeed, the best one for your joyful pet dog! A dog groomer is responsible for everything that takes for your pet dog for a healthy well being. Right from brushing your pet dog's hair to cutting their nails. While in some packages, you may also find various other options for dog care. In a broader outlook, you may also find groomers using knowledge of canine characteristics for grooming techniques and styles.
Contextually, you will not appoint "just anybody" for this role, right? Alas, pampering your pet dog with the best and enjoying the grooming process is something that accounts for your dog care profoundly. Moreover, dogs should like them, and so you would! Here are the top five points for selecting the best groomer for getting your dog cared a little more. Scroll down to the bottom for choosing a professional pet groomer effectively that gets synced with your dog's love interests!
Top 5 tips to get going!
How about having the perfect tail wagging deals? Indeed, every time you see a dog leaving a groomer, it is now considered a walking advertisement. Yeah, that is true, and it is helpful for other dog lovers to catch up to those advertised groomers! Talk to your neighbor, kennel manager, and your veterinarian. Asking is never a bad option. If you find the style of other pet dogs, while walking through the streets with your fluffy one, ask the owner about the groomer. Interestingly, people are always willing to talk about their pets, especially if that surmounts their new "do"!
While some of the veterinarians have embedded policies of not referring to the clients, you can still have them work in favor. How? Try to ask more specific questions. For instance, if they have treated their pets with problems like clipper abrasions and cuts or have any complaints against that groomer. This will, in fact, lay entirely for an exceptional reach for your dog care.
Calling the groomer, you are interested in using
Before finalizing the groomer for your lovable pet dog, it is essential to ask some basic questions on the professional level. The dog love that reflects those lovely tails wagging along with your dog bragging across is something to account for a professional deal. Those questions may include the total expertise in grooming dogs, or he/she has been to a grooming school or apprentice with a professional groomer. While asking these, you can also specify your pet dog breed for a precise approach.
Indeed, there is a national organization called the National Dog Groomers of America Association that offers you to be a member of a professional outlook. Moreover, many states do function well with their grooming organization. Indeed, your dog comes first with a profound approach for dog care!
Asking for proper clarification
Before you strike the deal, it is best to go for a session of clarification. Moreover, some states require that the groomers should be certified and licensed. So, check if your groomer is certified or not!
Opting for dog care that holds the top position on your list is essential. In fact, your pet dog deserves the best! If you are looking for a groomer in the first approach, that may be a disconcerting experience. But eventually, you would land for the perfect deal for your dog love. So, it is important that you ask first before the sale. You must also forts research around and then trust a groomer for your adorable animal child! Trusting your intuitions based on the information you collect is thus essential for choosing the right groomer.
Contextually, groomers are usually on a tight schedule. It would be best if you kept your calm for having your questions answered most comprehensively. It would be best if you continued to be patient. For instance, to simplify this, you can always call your groomer and ask him/her to call back when their time permits them to do so. Maintaining a proper rapport with your potential groomer is essential for creating an overall impression of your approach.
In conclusion
While the people trust the groomers, pets love them! Choosing the best groomer for your pet dog can be a challenging deal for beginners. So, get your selection simplified with the listed tips for a profound approach for valuable dog care!
Click here for more details!