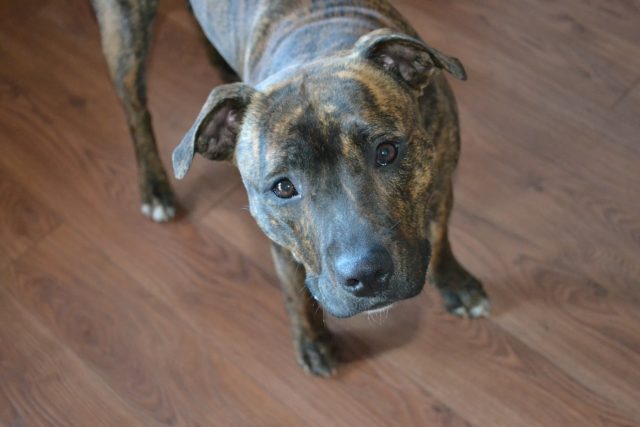 There is no one more patient than a dog at a shelter. Day in and day out, they wait for someone to visit them. When someone does come to see them, they hope that they'll be taken home. This is a long and tiring process for dogs who only want a forever home.
Some dogs easily get the seal of approval from shelter visitors. Others, on the other hand, seem to be unwanted. People would just walk past them or ignore them. One of these dogs is Remy.
A senior dog's hope
Remy is a nine-year-old Pit Bull that nobody wanted to bring home for two reasons. One, Remy was already a senior dog which meant she needed a lot of attention and medication. The second reason had a lot to do with the misconception that people had about her breed.
A tale of three nuns
Sister Veronica Medez, Sister Alice Goldsmith and Sister Virginia Johnson had just lost their dog recently. Kate, their eight-year-old dog, went to heaven after battling with lymphoma. They had their hearts severely broken. One day, the New York-based nuns decided to adopt a new dog.
Their criteria were simple. It has to be a dog that people would not think of adopting. When they went to the shelter, they looked for the least wanted dog. In their search, they found Remy.
The nuns immediately fell in love with the Pit Bull. A lot of people may not have wanted her but for the three nuns, she was perfect. The shelter staff was so moved by this that they covered all of the adoption expenses. The director was surprised that the nuns were not intimidated by Remy's breed.
Turns out it did not bother them at all. Watch the full video here:
Credits to MrBmcbride25
See other dog stories, please click here.